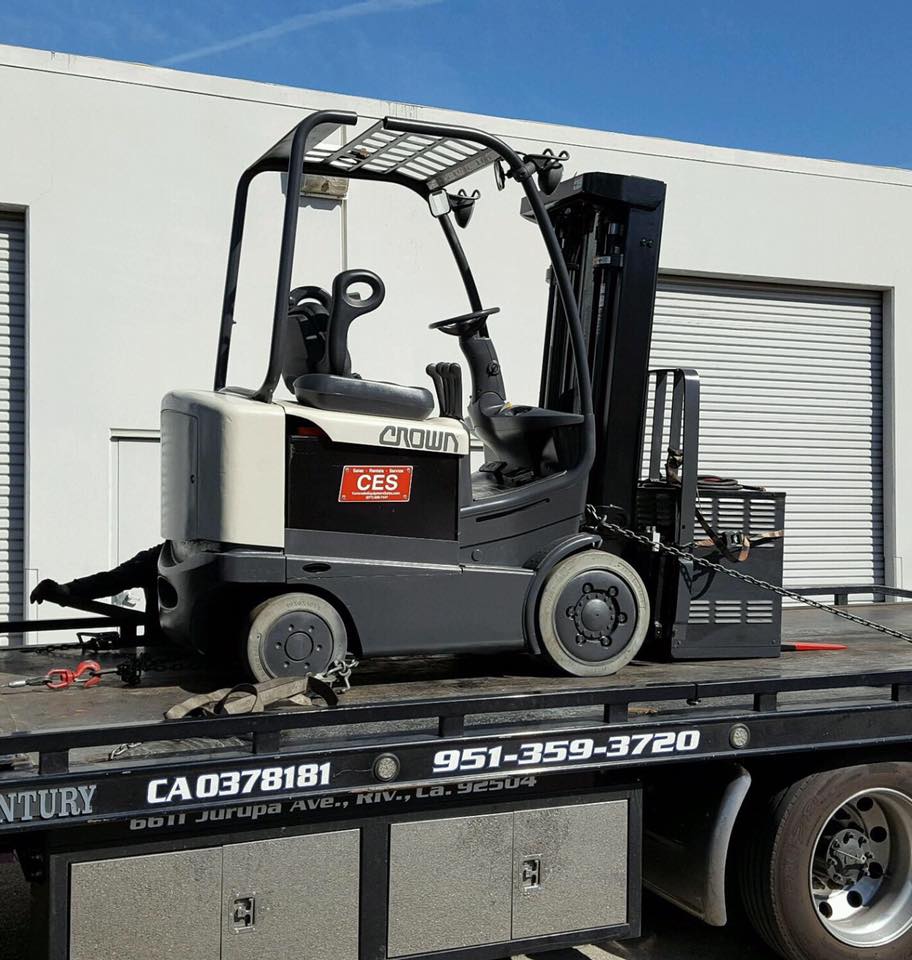 If you are in the market for used electric forklifts for sale in Los Angeles, Coronado Equipment Sales can help. Our showroom is conveniently located at 2275 S La Crosse Ave #2010, Colton, CA 92324. And with new stock weekly and a nationwide network to find quality used machinery, we can help you get the right forklift for your business.
Used Electric Forklifts And More
Coronado Equipment Sales works hard to offer a wide selection of machinery, from used electric forklifts to used pallet jacks to used reach forklifts, we can get it. You can start your search here on our website, give us a call, or just stop by the showroom Monday through Friday. If you need help on Saturday, we will be happy to set up an appointment at our showroom.
Forklift Service Los Angeles
Our service team is staffed with certified professionals who have years of experience in keeping your forklifts and heavy machinery running. We know what a major investment a forklift is, we also know that you rely on your machinery to keep your business running. With that in mind, we offer regular maintenance agreements that can help keep your business moving without any downtime.
If there's a part you need to keep your machinery running, we've got you covered there also. Again, our network is nationwide, so if you need it, we can get it.
Coronado Equipment Sales Serving All of California
Whether you are in Los Angeles, Sacramento or Redding, we can help get you the quality used forklifts for the job! We ship throughout California and nationwide. In addition, we offer competitive financing that can help you with the monthly cash flow of your business.
Contact David Coronado today at 877.830.7447 to discuss your forklift and heavy machinery needs.