-Guaranteed Performance, Proven Value-
EZ Forklift Rentals
Coronado Equipment Sales offers a comprehensive range of quality forklift rentals to meet the needs of any customer
Reach Forklift
$179 daily $645 weekly $1,595 monthly
Order Picker
$169 daily $615 weekly $1,295 monthly
Electric Forklift (Warehouse)
$169 daily $615 weekly $1,295 monthly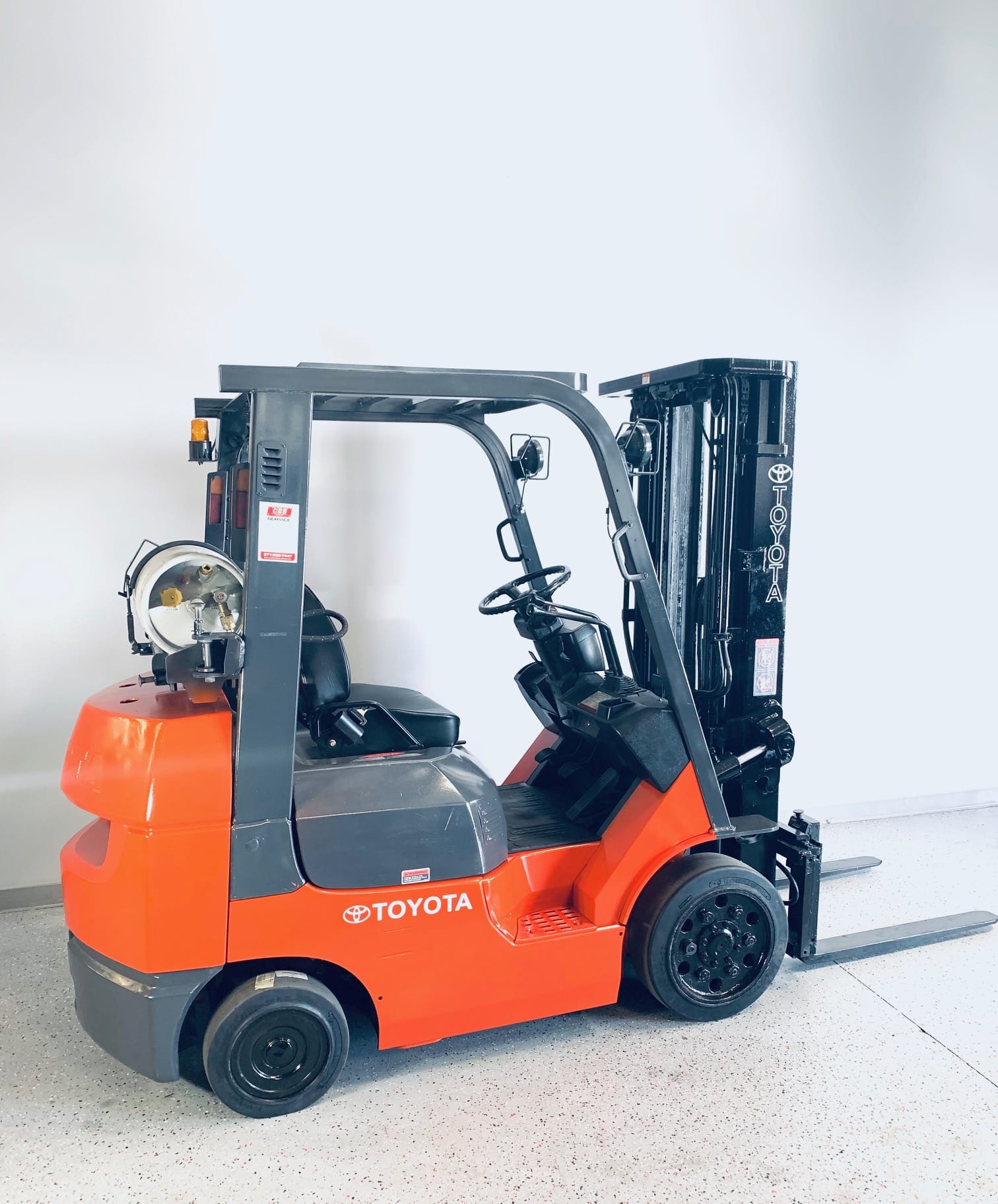 Propane Forklift (Warehouse)
$169 daily $615 weekly $1,295 monthly
Pneumatic Forklift (Outdoor)
$189 daily $745 weekly $1,625 monthly
3 Wheel Electric Forklift
$169 daily $615 weekly $1,295 monthly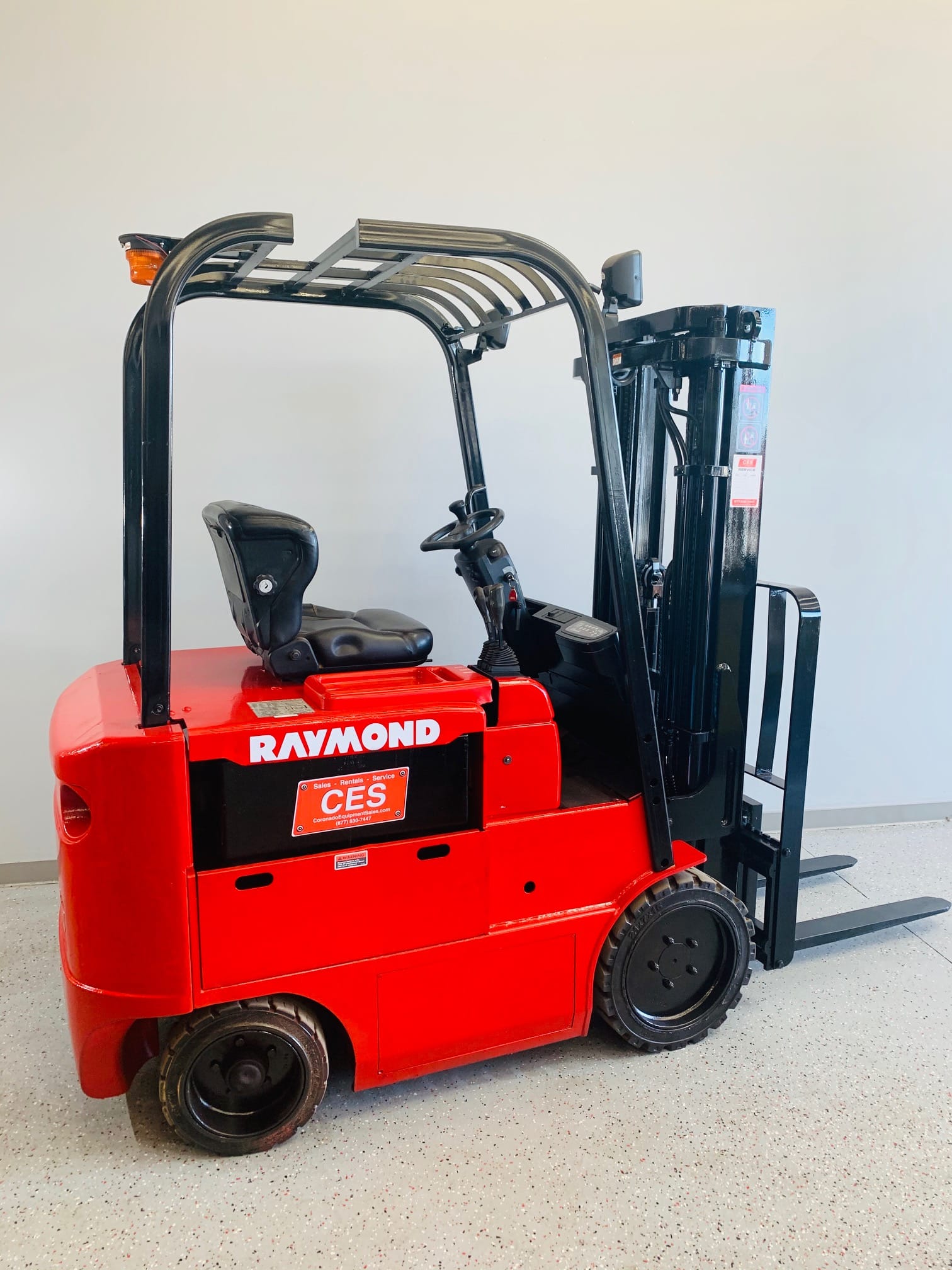 Electric Sit Down Forklift
$169 daily $615 weekly $1,295 monthly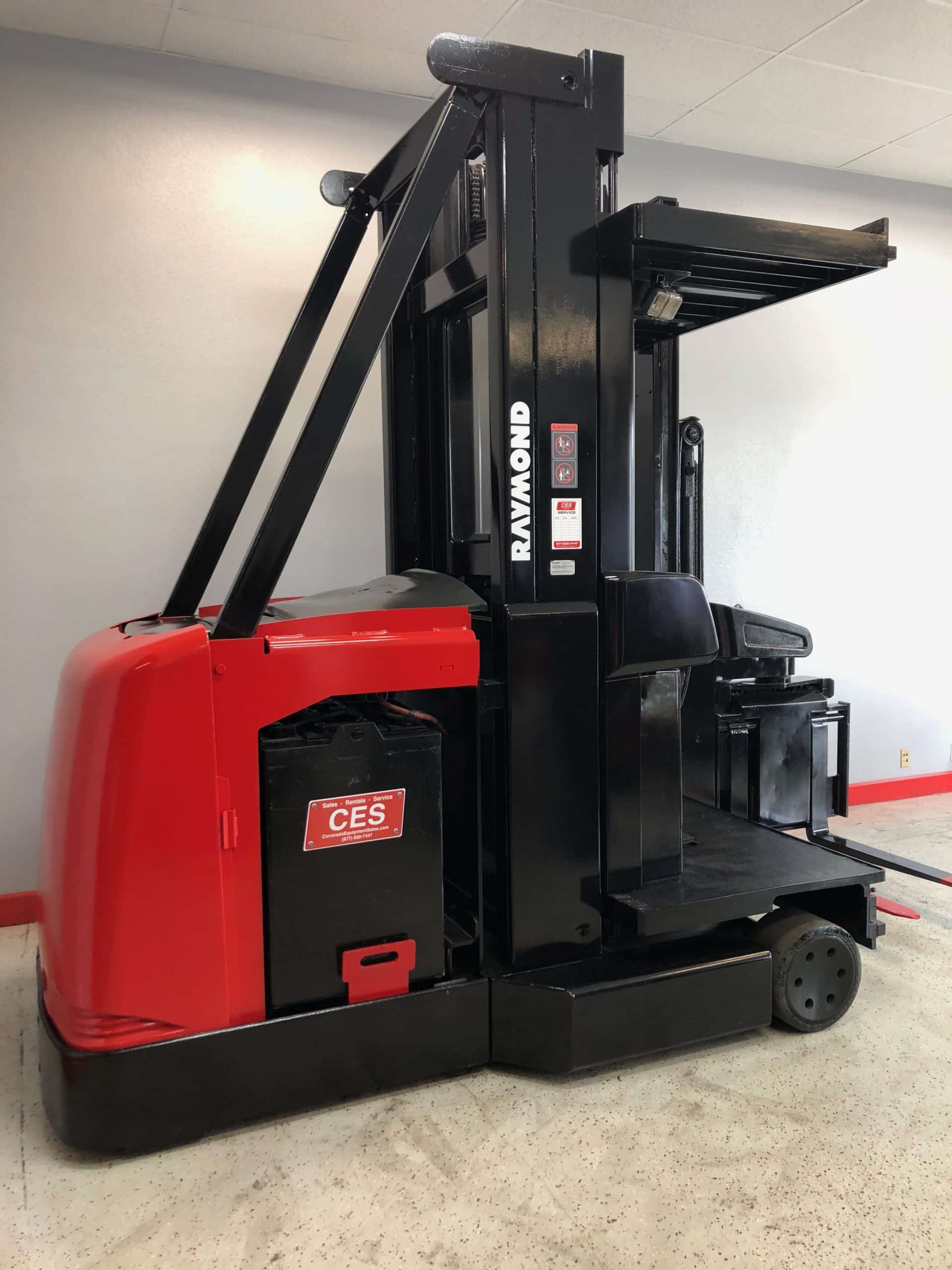 Turret Forklift
$325 daily $915 weekly $2,595 monthly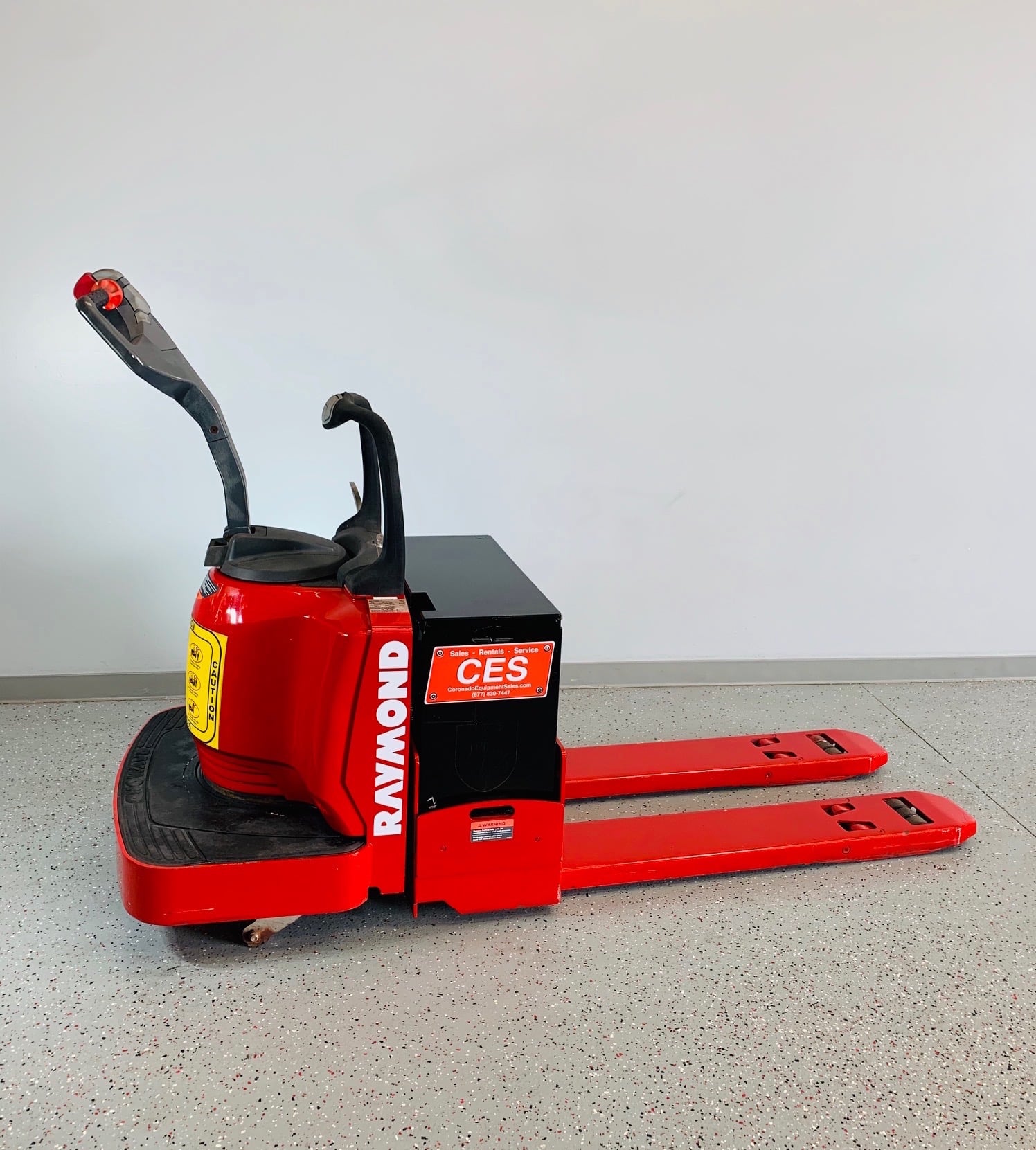 Electric Pallet Jack
$150 daily $500 weekly $845 monthly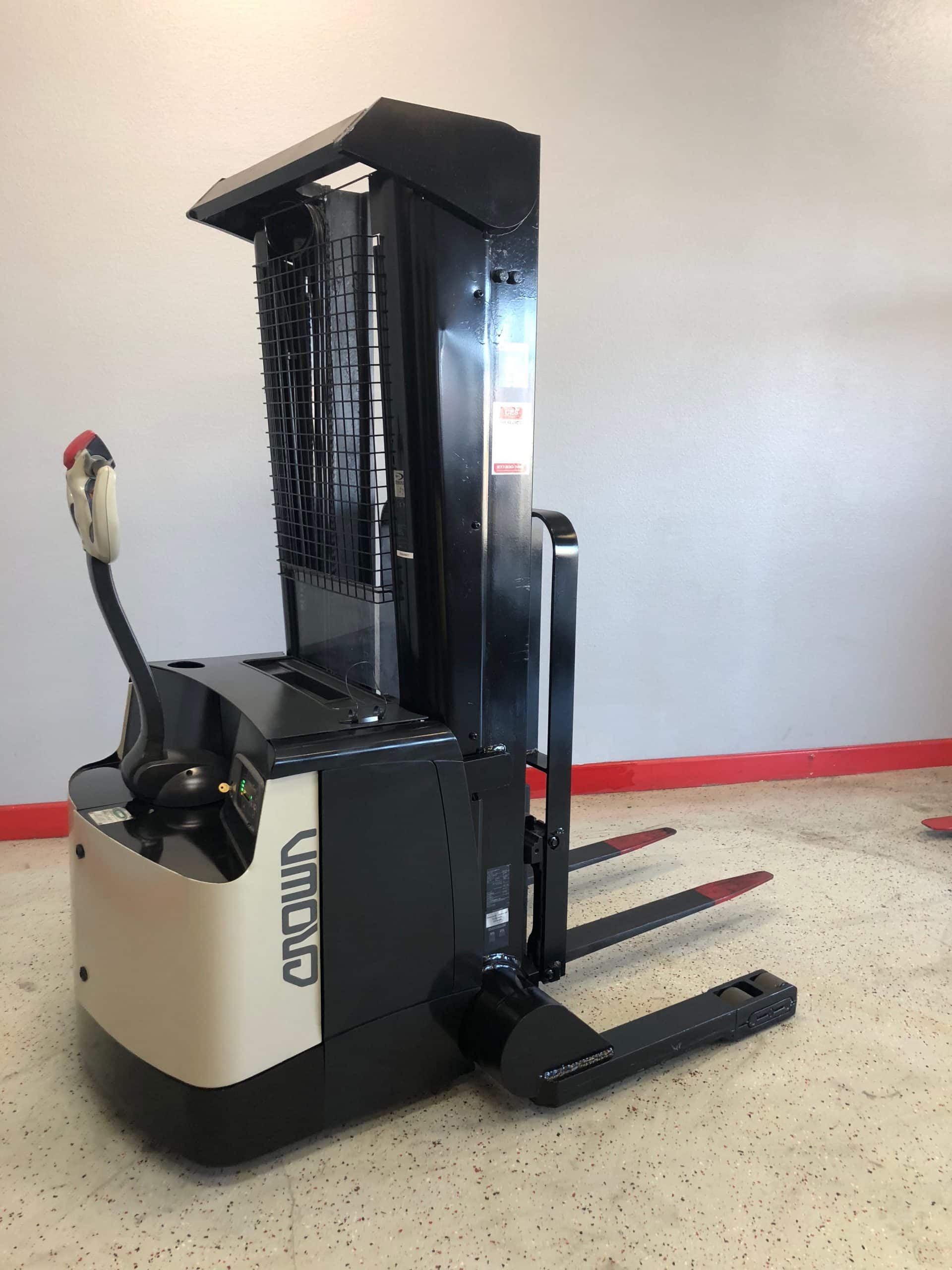 Electric Stacker
$169 daily $615 weekly $925 monthly
Find The Best Price on Forklift Rentals in California Here at CES
Do you need to buy a forklift but the budget isn't there? Do you like the idea of renting a forklift because it means you don't have the expenses of maintaining your own forklift fleet? Whether you want to avoid the expense of buying a forklift and maintaining it, forklift rentals from Coronado Equipment Sales is the ideal solution.

Don't Need To Buy A Forklift?
Understanding a few of the benefits of renting a forklift can help you make the decision between buying or renting.
Set Cost –

With renting, there's set monthly cost with basic maintenance covered. This can element the worry that comes along with unexpected costs, repair, you always know exactly how much your fleet is going to cost you, and you don't have to worry about repairs, downtime, and lost productivity.

Lower Upfront Cost –

With a rental you don't have to spend thousands all at once. Nothing can be more stressful than a strapped-for-cash business causing issues with simple day-to-day expenditures.

Forklift Maintenance Costs –

Renting with Coronado Equipment Sales means there's no need to worry about basic maintenance. When you rent a forklift from us, we take care of the basics and if there's a bigger need or problem, we can have another forklift ready to go so, again, no costly downtime!
If you are ready to rent a forklift call us today or simply submit the form above! We have all kinds of forklifts available: electric forklifts, propane forklifts, diesel forklifts, order-pickers, electric pallet jacks, and more! If you are interested in our forklifts for sale and are ready to make a purchase but still concerned about the cost, we offer forklift financing!
We Offer Forklift Rentals in Southern California. Some of the Counties and Cities We Serve Include:
San Bernardino County: Colton, San Bernardino, Rialto, Bloomington, Fontana, Upland, Ontario, Rancho Cucamonga, Chino, Chino Hills, Adelanto, Apple Valley, Barstow, Big Bear Lake, Crestline, Grand Terrace, Hesparia, Highland, Joshua Tree, Lake Arrowhead, Loma Linda, Montclair, Needles, Redlands, Running Springs, Twentynine Palms, Victorville, Wrightwood, Yermo, Yucaipa, Yucca Valley,
Riverside County: Perris, Moreno Valley, Jurupa Valley, Mira Loma, , Riverside, , Murrieta, Temecula, Banning, Beaumont, Blythe, Calimesa, Canyon Lake, Cathedral City, Coachella, Corona, Desert Hot Springs, Eastvale, Hemet, Indian Wells, Indio, Lake Elsinore, La Quinta, Menifee, Norco, Palm Desert, Palm Springs, Rancho Mirage, San Jacinto, Wildomar
Los Angeles County:  Montebello, Industry, Santa Fe Springs, La Verne, Claremont, Agoura Hills, Alhambra, Arcadia, Artesia, Avalon, Azusa, Baldwin Park, Bell, Bell Gardens, Bellflower, Beverly Hills, Bradbury, Burbank, Calabasas, Carson, Cerritos, Commerce, Compton, Covina, Cudahy, Culver City, Diamond Bar, Downey, Duarte, El Monte, El Segundo, Gardena, Glendale, Glendora, Hawaiian Gardens, Hawthorne, Hermosa Beach, Hidden Hills, Huntington Park, Inglewood, Irwindale, La Habra Heights, La Cañada Flintridge, La Mirada, La Puente, Lakewood, Lancaster, Lawndale, Lomita, Long Beach, Lynwood, Los Angeles, Malibu, Manhattan Beach, Maywood, Monrovia, Monterey Park, Norwalk, Palmdale, Palos Verdes Estates, Paramount, Pasadena, Pico Rivera,  Pomona, Rancho Palos Verdes, Redondo Beach, Rolling Hills, Rolling Hills Estates, Rosemead, San Dimas, San Fernando, San Gabriel, San Marino, Santa Clarita, Santa Monica, Sierra Madre, Signal Hill, South El Monte, South Gate, South Pasadena, Temple City, Torrance, Vernon, Walnut, West Covina, West Hollywood, Westlake Village, Whittier
Orange County: Irvine, Santa Ana, Fullerton, Brea, Anaheim, Aliso Viejo, Buena Park, Costa Mesa, Cypress, Dana Point, Fountain Valley, Garden Grove, Huntington Beach, La Habra, La Palma, Laguna Beach, Laguna Hills, Laguna Niguel, Laguna Woods, Lake Forrest, Los Alamitos, Mission Viejo, Placentia, Rancho Santa Margarita, San Clemente, San Juan Capistrano, Seal Beach, Stanton, Tustin, Villa Park, Westminister, Yorba Linda
Renting a Forklift in Los Angeles, CA Has Never Been Easier
Do you need to rent a forklift for your business? From one-off events to monthly rentals, we offer a range of forklift rental services for businesses that only need them temporarily, want to keep their maintenance needs low, or simply just prefer monthly payments to an outright purchase.
When you rent a forklift from us, you'll be able to access the same great range of equipment that we offer to our customers for sale. From conventional sit-downs to specialized ones built for narrow aisles and other spaces, we offer a wide range of different models for hire.
Our expert team has more than 20 years of experience selling, maintaining and renting products to businesses of all sizes, allowing us to give tailored, personalized advice to help you choose the best equipment for your needs.
Ready to get started? For more information or to view our forklift rental pricing, please continue reading below. You can also contact us now by phone or email to talk to a member of our team and learn more about how we can help you.
Our Range of Products You Can Rent Today
Interested in renting a forklift for your business? From event setup to daily warehouse use, our products are ideal for a large and diverse range of different purposes.
We offer a large fleet of material hauling equipment for rent, ranging from simple sit-down forklifts designed for an extensive range of tasks to specialized ones built to work in tightly spaced aisles and other environments. Our rental fleet includes:
Cushion Tire Forklift Rental
Made from solid rubber, forklifts with cushion tires are ideal for smooth surfaces, such as indoor warehouse spaces and store rooms. Cushion tire forklifts allow for a tighter, smaller turning radius, making this type an excellent option if you need to maneuver between tight aisles. Overall, this type is optimal for indoor environments in which maneuverability and simple maintenance are priorities.
Pneumatic Tire Forklift Rental
With a similar design to a car tire, pneumatic tires offer a great mix of maneuverability, versatility and performance. This tire type is ideal for outdoor environments, particularly areas with uneven, tough terrain such as dirt, rough concrete or gravel. Pneumatic tire forklifts are also suitable for indoor/outdoor areas, such as warehouses with loading bays or parking areas. If versatility and performance in any environment is what you're looking for, you'll likely be pleased with it.
Sit Down Forklift Rental
Looking for a versatile product for your warehouse, fulfillment center, retail store room, event site, or other location? Sit-down electric forklifts are quiet, versatile, and convenient, making them an excellent choice if you need a do-all equipment.
Suitable for loading shelves, transporting pallets, moving large loads and other tasks, our electric sit down forklifts feature a protective cab that protects the operator from falling objects, soft and comfortable seating, and a sleek design that's suitable for mid-sized aisles and other spaces.
Narrow Aisle Forklift Rental
Need to deal with narrow aisles? We offer a range of specialized forklift rentals designed with narrow aisles and tight spaces in mind.
Our range of narrow aisle forklifts include compact and convenient order pickers, reach and double reach forklifts, electric walkie pallet trucks, rider pallet trucks, and a large selection of other specialized material handling equipment designed for use in the warehouse, event sites, or store room.
Contact Us Now For More Information
Would you need one or more forklift rentals for your business, organization, or event? We offer a range of competitively priced rental packages, with pricing available for daily, weekly, or monthly rentals.
With more than 20 years of experience, our team can help you learn about the best forklifts and other warehouse/store room equipment for your needs. For more information, please contact us now via phone or email.
January 28, 2020
Quality Forklift Rentals From Coronado Equipment Sales! Depending on the needs of your specific business, it may not be cost-effective to purchase a forklift or other
[…]
January 21, 2020
Raymond Forklifts and More From Coronado Equipment Sales Coronado Equipment Sales is proud to carry several products from Raymond Forklift, one of the most trusted brands
[…]
December 4, 2019
After 5 years of continuous improvement and growth within the used forklift industry, Coronado Equipment Sales is excited to announce the launching of their EZ Forklift
[…]