Choose from a Wide Range of Used Forklifts For Sale

If you are searching for a used forklift for sale in Los Angeles, California, Coronado Equipment Sales is ready to help. Our showroom is conveniently located at 800 S. Wineville Ave., Ontario, CA 91761. With new stock arriving weekly and a nationwide network to find high-quality, pre-owned machinery, we can help you find the right forklift for your business.
Pre-owned Electric Forklifts And More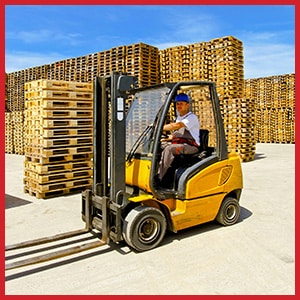 Coronado Equipment Sales works hard to offer a wide selection of machinery, from used electric forklifts, to pallet jacks, to reach forklifts, and more, we can get it for you. Start your search here on our website, then give us a call or stop by the showroom Monday through Friday. If you need help on Saturday, we will be happy to set up an appointment at our showroom.
Equipment Service in Los Angeles
Our service team is staffed with certified professionals who have years of experience in keeping your electric forklifts and heavy machinery running. We know what a major investment a forklift is, and that you rely on your machinery to keep your business running. With that in mind, we offer regular maintenance agreements that can help keep your business moving without any downtime.
If there is a part you need replaced to keep your machinery running, we've got you covered there also. Our network is nationwide, extending beyond Los Angeles, so if you need to find pre-owned forklift products on sale, we can definitely help you.
CES Serving All of California
Regardless if you are in Los Angeles, Sacramento, or Redding, we can help get you the quality pre-owned forklifts that are on sale and right for the job! We ship both throughout California and nationwide. Additionally, we offer competitive financing that can help you with the monthly cash flow of your business.
Contact David Coronado today at (877) 830-7447 to discuss your forklift and heavy machinery needs.
New and Pre-Owned Equipment in Los Angeles, CA
Does your business need a reliable fleet of electric forklifts? From the warehouse to construction sites, commercial business locations and other environments, the right equipment can play a major role in helping your business run at optimal efficiency.
With more than 20 years of experience supplying high quality, pre-owned products to businesses throughout California, our team specializes in helping businesses and organizations of all sizes source the equipment required to operate, grow and prosper.
Conveniently located at 800 S. Wineville Ave. in Ontario, CA, our showroom features a large range of pre-owned products to suit all businesses and budgets, from small order pickers to an extensive range of reach lifts, four-directional lifts, and turret lifts.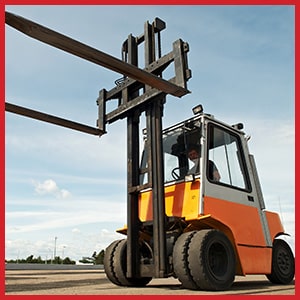 Do you need help finding the right forklift? For more details or to request pricing on any of our pre-owned electric forklifts, please contact us now. You can also learn more about our entire range of pre-owned electric forklift models below.
Our Range of Pre-Owned Electric
As one of Southern California's top used-forklift suppliers, we are able to stock a wide range of different pre-owned forklift models. Our available equipment includes everything from compact order pickers, to large, versatile, four-directional forklifts.
If you need more information about any of our electric forklift types, please contact us or click on the links below:
Electric Order Picker
Designed for warehouses, fulfillment centers, retail storage areas and other spaces in which consumer goods are stored, electric order picker forklifts make it fast and easy for your team members to access customer orders right when they're needed.
We stock a wide range of used electric order pickers, including reconditioned models that are designed specifically for warehouse and retail environments. These models are reliable, affordable, and ideal for retail and logistics businesses. Our electric order pickers offer fantastic value for the money.
Electric Sit Down
Our range of electric sit down forklifts includes options for every type of business, from retailers searching for reliable stockroom equipment, to fulfillment and logistics companies that require a reliable fleet of forklifts for accessing and transporting orders.
Being both efficient and environmentally friendly, electric sit down forklifts deliver the same quality as propane forklifts, all while running solely on electricity. We stock a large range of electric forklifts to suit any environment, from the retail stockroom to the industrial job site.
Electric Reach
Do you need a versatile forklift that can reach up onto high shelving? Our range of electric reach forklifts are designed to make accessing even the highest levels of storage simple, allowing your team to easily pick up any pallet.
Like our electric sit down forklifts, our range of electric reach forklifts includes a large selection of reconditioned models, allowing your business to enjoy the highest standards of quality at a lower price than you'd pay to buy brand new equipment.
Electric Four-Directional
Designed to provide reach in four different directions, four-directional forklifts allow you to cut out the need for right-angle turns in your warehouse. This allows you to stack items closer to each other, with tighter, thinner aisles, increasing your total storage capacity.
We stock a wide range of electric four-directional forklifts to suit the needs and budget of any business. As with our other pre-owned forklift types, many of our four-directional forklifts have been completely reconditioned to deliver like-new performance at a more competitive price.
Electric Turret
Turret forklifts are designed to operate within the tight confines of warehouse shelving, letting your business stack storage shelving closer together and maximize the efficiency of your total floor space.
Our range of electric turret forklifts includes options accommodating to all budgets, from 226" forklifts to larger 426" models. Our expert team can provide you with the advice and assistance you need to choose the right models for your business.
Electric Stackers, Pallet Jacks and Other Equipment
We stock a wide range of pre-owned stackers, pallet jacks, and other warehouse equipment. Just like our range of pre-owned products, our equipment is well-cared for and sold in great condition, allowing you to access the equipment you need at lower-than-new prices.
If you need more details about our selection of electric stackers, pallet jacks, and other equipment, please contact us now.

Contact Us Now
Stop googling "used forklifts for sale near me" right now.
Are you searching for the right electric forklifts, order pickers or other equipment for your retail store, warehouse, fulfillment center or industrial environment? With over 20 years of hands-on experience, we've helped hundreds of California businesses buy pre-owned forklift equipment.
From pricing information to recommendations based on your needs, our experienced team can help you learn more about the best options. To get started, contact us now by phone or email and a member of our team will provide personalized assistance.